How it works
We connect entrepreneurs with property owners looking to activate their vacant spaces.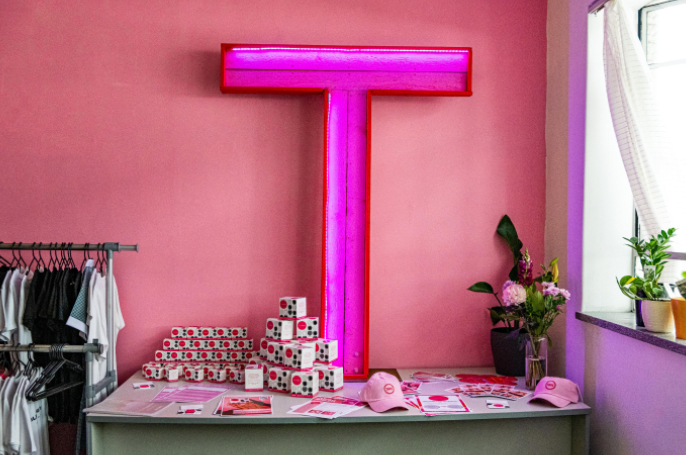 We make the process simple for new businesses and property owners  
We secure a space
We rely on our generous property partners to supply us with spaces of all kinds. When property owners approach us with an available space they'd like to activate, we clarify their goals; are they looking for activation, a highly convertible tenant, or a desire to reposition their asset?
We conduct a call out
We work with our property owners to run a callout. If they want to take the property public, we list the available space on our website, send it to our mailing list, and promote it via our digital marketing channels. Otherwise, we'll share the new property with our database of ready-to-launch ventures who have registered an expression of interest.
We manage inspections
Following the callout, we host inspections over a four-week period and start taking applications. At our inspections, entrepreneurs can find out what the property owner is looking for, and what Renew Adelaide's vision is for the precinct. We also chat about any compliance matters that need to be addressed before we activate the space. 
We propose a tenant
Once applications close, we shortlist and interview the ventures, then make a recommendation to the property owner. If they accept, we formalise the agreement and the terms of the tenancy. Our legal partner Cowell Clark prepares a standard licence agreement at no cost to either party.
We hand over the keys
We hand over the keys to the venture so they can start the fit-out process, and our team connects them with tradespeople and business support through our partners. We help them navigate what compliance requirements exist for their business type and determine what licences they need to start trading. 
We launch the business
After the venture puts the finishing touches on their fit-out, we celebrate with a launch party and invite our stakeholders and media. For the rest of their tenancy, we have regular meetings with the venture to make sure they have all the marketing and business support they need.
Frequently asked questions
Q
Can Renew Adelaide find me a space?
A
We work with supportive property owners who donate spaces to us directly. If you have a business idea, it's best to register your expression of interest so we can get in touch if a suitable space comes up.
Q
What ventures does Renew Adelaide support?
A
We work with all property types to support ventures from retail outlets and cafes to offices and galleries. We welcome ventures that have been trialled online and at market-style events.
Q
Where does Renew Adelaide operate?
A
Thanks to our funding from Adelaide Economic Development Agency and the Government of South Australia, we can currently work with property owners to provide opportunities in the Adelaide CBD.
Be the first to see
new spaces
Interested in finding a home for your venture? Sign up for our property updates to be the first to know about new spaces.