When the owners of Charles Street Plaza
approached
us seeking a unique activation
,
we knew Deniel Cross' retro video store concept would be the perfect fit.
Written by Renew Adelaide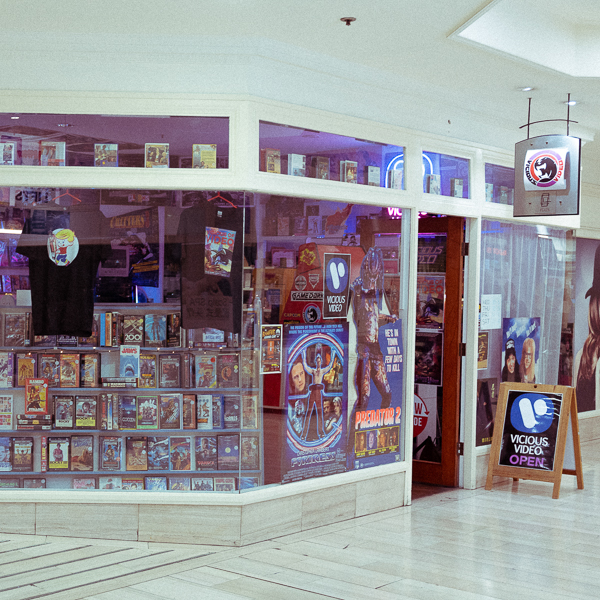 The Location
Charles Street Plaza is a bustling shopping arcade located in the heart of Adelaide's shopping district, just off Rundle Mall. Situated at the base of a carpark, the arcade benefits from heavy foot traffic as a thoroughfare for those coming and going. With the owner's vision to increase retail variety and vibrancy, our aim was to activate a new shop that would catch the attention of passersby and attract a fresh demographic. Enter Deniel Cross, an enthusiastic collector of vintage media who had a dream of opening a nostalgic VHS store.
From collector to entrepreneur
Deniel has been an enthusiastic collector since high school when his father gave him his old comic book collection. Over time, his collection grew from comic books to vinyl, video games, and finally, VHS tapes. This passion for collecting eventually turned into a dream of opening his own store that celebrated the nostalgia he felt when collecting. 
However, when he started looking for a space to set up shop, he quickly realised that most places required a minimum five-year lease commitment, making it difficult to make his dream a reality while still in the testing stage of his concept. That's when he turned to Renew Adelaide for help. As Deniel put it, "Really the only avenue to make my dream occur was through Renew Adelaide."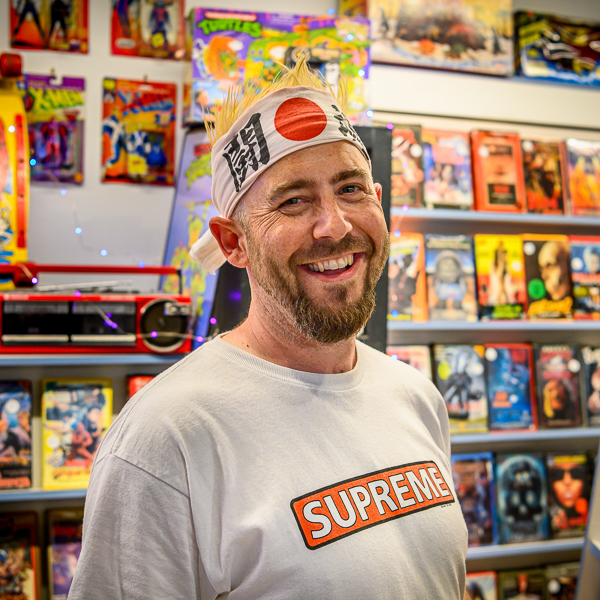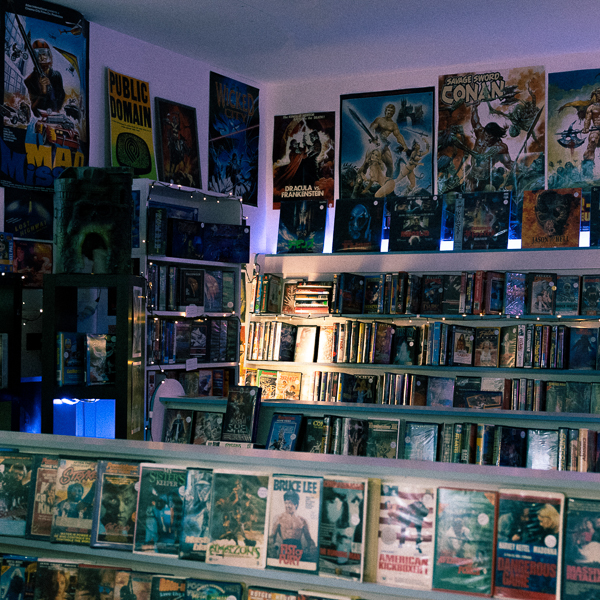 In April of 2022, Vicious Video Launched in Shop 8 Charles Street Plaza
As soon as Vicious Video opened its doors, it quickly caught the attention of passersby. Located in a high-traffic thoroughfare, the shop's eye-catching window display of vintage tapes and movie posters naturally drew curious onlookers. 
 According to Deniel, "A lot of great people flow through here naturally and their interests are piqued when they see tapes and movie posters in the front window, so it's brought in people who would have never found out about it through social media. Some of these guys then become long-term customers and really are the pillar of this place." 
Not just a shop but a community
Vicious Video has attracted a diverse range of customers, from retro media enthusiasts to university students and even investors who see potential in collectibles. 
For Deniel, it's not just about the sales; it's about the community and the conversations that take place in his store. As he puts it, "I love it when this place is chaotic. I love it when there's conversations of films going on and people are overhearing things and getting involved and the customers are having their own conversations, it's a really nice little melting pot. An unexpected melting pot."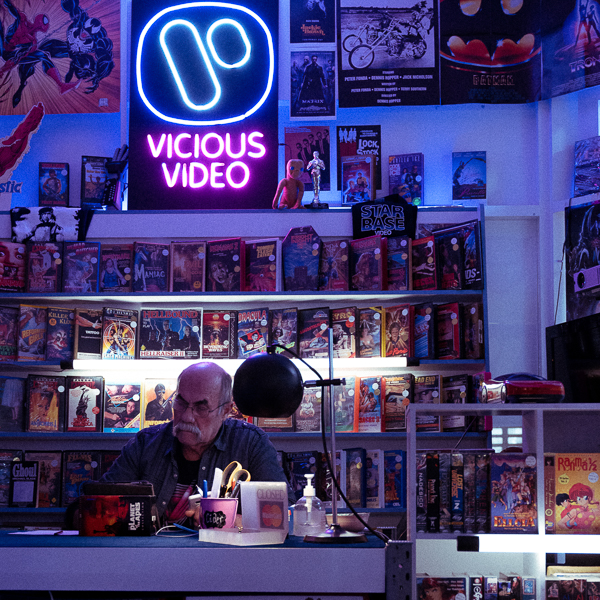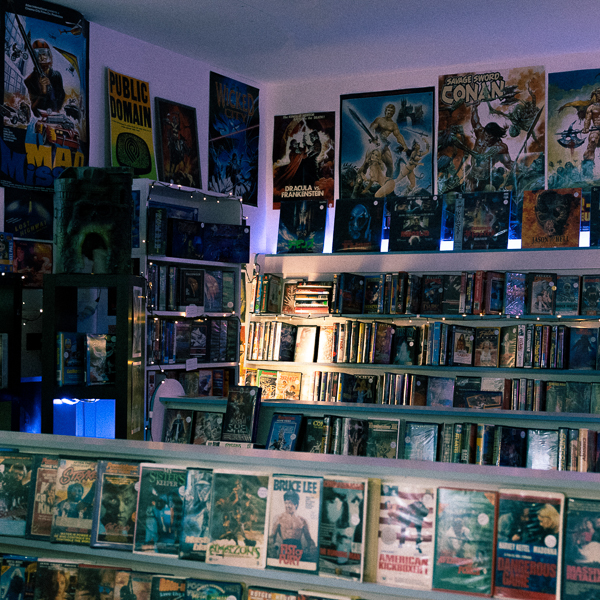 Reflections one year on
Deniel continues to live his dream a year after opening Vicious Video having just graduated onto a commercial lease. Despite the inevitable challenges of running a retail business, he finds immense joy in dedicating his time to the store and building connections with customers. 
Acknowledging that retail can be unpredictable, Deniel believes that perseverance through the downtimes makes the rewarding times even more worthwhile. "If you can love what you do, that's what it's all about," he says. "Follow your heart, follow your passion. There's nothing like it. Nothing beats it."